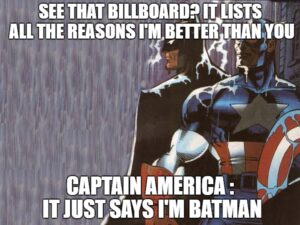 This week the Geek Cast crew trudge on while Ryan toils the fields of rural Isengard. Rob, Nic, and Joe decide to try their hands at newscasting (for better or worse), and fall into the deep hole that is the DCEU vs the MCU. With some many upcoming projects coming from both they couldn't help but delve into those depths. They tease an upcoming discussion at the end, stick around to get hype with them.
See ya later, space cowboy.
Plugs and Amazing Folks
Check out the Twitch stream here!
Check out our man Seed over @ Poprika Reviews
Be sure to check out our Patreon
Check out this amazing charity! Operation Supply Drop Follow their twitter: @OperationSupplyDrop
Be sure to hit up the Wayward Ravens and check out their store be sure to use our discount code on their purchases! DC: neckbeard
Get yourselves some damn good coffee at Sip Of Hope  : Geek Cast Live
Tweet the Geek Cast @GeekCastLive @GeekCastBass @GeekCastJoe@GeekCastRy
Related Websites For all the in's and out's this on the Geek Cast Crew: Geek Cast Live Check out G2V Podcast, Dungeons and Randomness, and Movie Podcast Weekly because they're awesome. Duh.
Danger Johnson, Brandon Rust, Kelly Shuttlewood, Polinerds, Lada Bartova , & Jesse G Letourneau.
Shout Out To Our Patreon Supporters! Every penny brings us one step closer to destroying the moon.
Podcast: Play in new window | Download