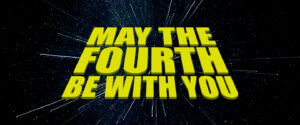 Its episode 400, and unlike kissing your sister because she is spitefully wanting to bang your best friend the criminal, there is actually cause for celebration!  The OG Geek Cast crew ring in the holiday with a deeper than average dive into the world of Star Wars.  The good, the bad, and the scruffy looking nerf herders.  It's a gas.  Oh, and thanks for sticking with us for 400 episodes of this nonsense. It has been a fun ride.   Now if only I could get home to my wife. If she will still have me.  I'm afraid the rodeo has come for us all.
Plugs and Amazing Folks
Check out the Twitch stream here!
Check out our man Seed over @ Poprika Reviews
Be sure to check out our Patreon
Check out this amazing charity! Operation Supply Drop Follow their twitter: @OperationSupplyDrop
Be sure to hit up the Wayward Ravens and check out their store be sure to use our discount code on their purchases! DC: neckbeard
Get yourselves some damn good coffee at Sip Of Hope : Geek Cast Live
Tweet the Geek Cast @GeekCastLive @GeekCastBass @[email protected]
Related Websites For all the in's and out's this on the Geek Cast Crew: Geek Cast Live Check out G2V Podcast, Dungeons and Randomness, and Movie Podcast Weekly because they're awesome. Duh.
Danger Johnson, Brandon Rust, Kelly Shuttlewood, Polinerds, Lada Bartova , & Jesse G Letourneau.
Shout Out To Our Patreon Supporters! Every penny brings us one step closer to destroying the moon.
Podcast: Play in new window | Download